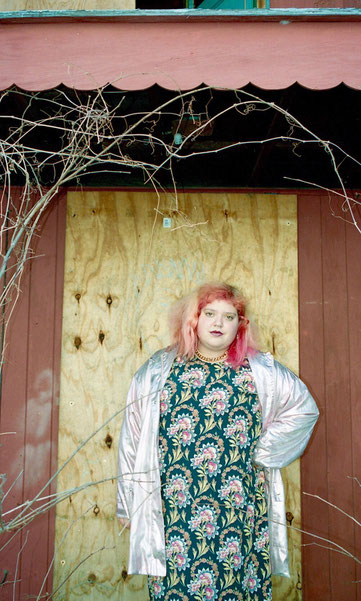 My name is Vanessa and I'm a Los Angeles native who has always had a passion for fashion and style. I am twenty-one years old, a recent college graduate with a degree in South Asian studies, anthropology, and media. I have traveled all over the world, including having had the opportunity to live in India on multiple occasions pursuing my interests in human rights and gender equality. 
I use many mediums to express my creativity such as digital and analog photography as well as videography. When I'm not busy thrift shopping, you can usually find me playing with my puppy Angel, at a music show with friends, or exploring what LA has to offer. 
I am co-founder of Unicorn Tears Vintage, a collection of plus size vintage clothing currently available at The Plus Bus in Highland Park, Los Angeles. This is an new and exciting project that we hope turns into a successful creative venture! 
Additionally, I am the founder of body positive Meetup based in Los Angeles called "Feminist Women Plus Size Fashion and Body Positivity." We like to bring the body positive community into real life. For example, in December 2016, we hosted a plus size photo-shoot party which was loads of fun. This is how I got to connect with Manon of #chicwithcurves and become friends with this wonderful woman. 
I believe anybody should be able to wear what they feel comfortable in regardless of size, gender, or other prescribed social norms. I view clothes as more then just aesthetically pleasing, but as an integral way to express and enhance one's own creativity, personality, and relationship with their bodies.  
Pushing boundaries in fashion has always been a goal of mine. This is why I am thrilled and honored to join my friend Manon and other bloggers with our new project #happywithcurves 
More about Vanessa follow her...
ESHOP ACCOUNT
PERSONAL ACCOUNT